Associates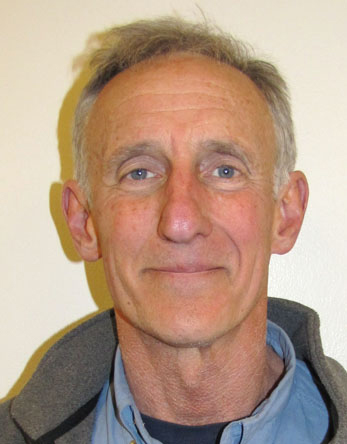 Eric Davis, DVM, MS, DACVS, DACVIM
Dr. Eric Davis is board-certified in veterinary surgery and internal medicine. He is an experienced large animal clinician, having served on the staff of the veterinary schools at Iowa State University, Purdue University, and the University of Tennessee. After founding Rural Area Veterinary Services (RAVS), he directed this program for the Humane Society of the United States for 10 years. During this time, he was deployed to Louisiana during hurricanes Katrina and Rita in 2005, and to Sri Lanka following the 2004 Tsunami. He provided leadership and patient care by organizing emergency animal sheltering. Dr. Davis is director of Rural Veterinary Experience Teaching and Service (R-VETS), volunteering in underserved communities of the western United States, Mexico and Nicaragua while mentoring veterinary students interested in rural practice.
Lais Costa, MV, MS, PhD, DACVIM, DABVP
Dr. Costa is a Diplomate of the American College of Veterinary Internal Medicine (ACVIM) in Large Animal Internal Medicine and a Diplomate of the American Board of Veterinary Practitioners (ABVP) in Equine Practice. She received her veterinary degree from São Paulo State University - Botucatu, Brazil, completed a Large Animal Rotating Internship at Louisiana State University, Clinical Training in Equine Medicine at University of California, Davis, and a Residency in Large Animal Medicine at Louisiana State University.  She holds a Master of Science degree from the University of Kentucky, working at the Maxwell Gluck Equine Research Center in Lexington, KY, on the immunology of equine infectious anemia.   Dr. Costa was a Clinical Instructor at Louisiana State University, subsequently completing a Clinical Fellowship during which she earned a PhD in respiratory immunopathology of horses with summer pasture asthma. She has worked as an Assistant Professor at Tufts University, Adjunct Professor at Mississippi State University, Associate Veterinarian at the Veterinary Medical Teaching Hospital at University of California – Davis, and Internal Medicine Consultant. She has held veterinary licenses in several US states and has been Federally Accredited since 1998. Dr. Costa works at University of California – Davis, conducting clinical research and teaching of veterinary students as part of the Veterinary Emergency Response Team and the International Animal Welfare Teaching Institute.