Faculty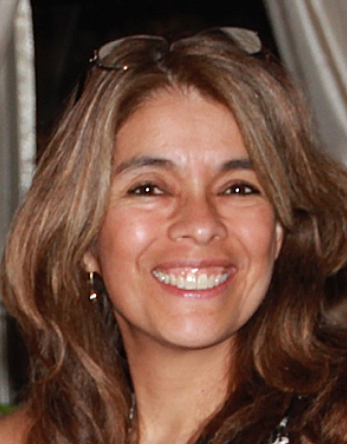 Monica Aleman, MVZ Cert., PhD, DACVIM
Dr. Aleman is director of the Neuromuscular Disease Laboratory and is an associate professor in the School of Veterinary Medicine. She received her veterinary degree in 1991 from the University UNAM-Mexico and her PhD from UC Davis in 2004. She is a diplomate of the American College of Veterinary Internal Medicine (2012 in Neurology and Neurosurgery and 1999 in Large Animal Internal Medicine, equine emphasis). She is a founding member of the UC Davis Comparative Neurology Research Group. Her areas of research focus are neurology, neuromuscular disease, and genetics of neuromuscular disorders.

Melissa Bain, DVM, DACVB, DACAW, MS
Dr. Melissa Bain is board-certified in veterinary behavior, and is the Chief of Service of the Clinical Animal Behavior Service. She received her DVM from the University of Illinois in 1994. She then worked in a small animal veterinary practice in the Chicago suburbs for 1 1/2 years, and a mixed animal veterinary practice in rural Wisconsin for 2 1/2 years. Dr. Bain entered the Clinical Veterinary Behavior Residency Program at UC Davis in 1998, and became board-certified in 2001. In 2007, she completed a Master's degree in advanced clinical research from the UC Davis School of Medicine. Dr. Bain became board certified by the American College of Animal Welfare in 2014. She is a past president of the American College of Veterinary Behaviorists and the American Veterinary Society of Animal Behavior. Her areas of research focus have been clinical domestic animal behavior problems and human-animal bond issues, including research on dog-parks and the effects of different training methods on the behavior of dogs.

Lynette Hart, PhD
UC Davis School of Veterinary Medicine
Dr. Lynette Hart completed her doctoral studies in animal behavior, and then extended her interests to human-animal interactions and animal welfare. Since 1984 she has taught and spearheaded studies of human-animal interactions at the UC Davis School of Veterinary Medicine, focusing on the psychosocial effects of being with animals and the impact of pet loss on people. Beginning in 1989 she also focused on animal welfare and alternatives, collaborating with UC Davis librarian Mary Wood to create improved access to Web-based teaching resources for education and research, and emphasizing information on refinements in animal use. She was the lead author of "Why Dissection? Animal Use in Education" and serves on the editorial board of the Journal of Applied Animal Welfare Science. She contributed essays on mice, dissection, and animal-assisted interventions to the forthcoming Encyclopedia of Animal Rights and Animal Welfare. In addition to basic research on behavior of dogs and cats, Hart, along with graduate students and husband Benjamin Hart, professor emeritus at UC Davis School of Veterinary Medicine, conducts field-based studies of large mammals, including elephant, bison, and antelope.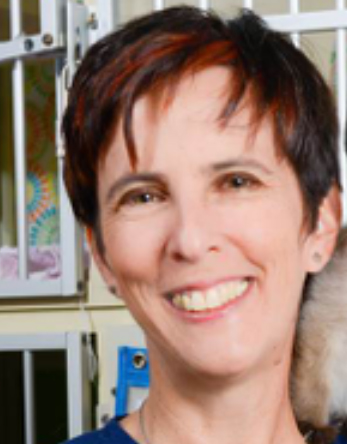 Kate Hurley, DVM, MPVM
Dr. Kate Hurley is the director of the Koret Shelter Medicine Program at the University of California, Davis (UC Davis). Kate began her career as an animal control officer in 1989. After graduation from the UC Davis School of Veterinary Medicine in 1999, she worked as a shelter veterinarian in California and Wisconsin. In 2001, she returned to UC Davis to become the first person in the world to undertake a residency in shelter medicine. Following completion of the residency, Kate became the director of the Koret Shelter Medicine Program. Three of her proudest achievements are co-authoring "The Association of Shelter Veterinarians' Guidelines for Standards of Care in Animal Shelters", co-editing the textbook "Infectious Disease Management in Animal Shelters", and co-creating the Million Cat Challenge. She loves all things shelter-related, but her particular interests include the welfare of confined dogs and cats, humane and effective strategies to manage community cats, infectious disease, and unusually short dogs. She loves shelter work because it has the potential to improve the lives of so many animals and the people who work so hard to care for them.

Bennie I. Osburn, DVM, PhD
Dean Emeritus, UC Davis School of Veterinary Medicine
Bennie Osburn, Emeritus Dean of the UC Davis School of Veterinary Medicine since 1996, has been involved in key discoveries about food animal viruses—including the bluetongue virus—developmental immunology, congenital infections and food safety. He has produced more than 280 peer-reviewed publications, and he has served in leadership positions at the Veterinary Medicine Teaching and Research Center, the Office of Research and Graduate Education, and the California National Primate Research Center. Dean Osburn has been instrumental in increasing the number of DVM students and residents. He has initiated outreach activities to encourage the next generation of veterinarians to consider careers in veterinary public health, food animal practice and academia. He has guided the establishment of centers of excellence in comparative medicine, wildlife health, food safety and more. He also helped launch joint ventures such as the UC Davis Master of Public Health degree program. Dean Osburn served as president of the Association of American Veterinary Medical Colleges from 2003 to 2005. Among his honors are membership in the Johns Hopkins Society of Scholars and the American Association for the Advancement of Science. Dean Osburn continues to broaden public awareness of the profession's contributions to society in animal health and welfare, public health and environmental health.