IAWTI Research
IAWTI leads and assists with innovative research projects examining animal welfare from both practical and physiological perspectives. 
Areas of research have included: neurochemical imbalances in neonatal animals with failure-to-thrive syndromes; curriculum development and implementation of disaster management strategies; and emergency animal rescue equipment design.
The director serves as major advisor and mentor to graduate and undergraduate students and veterinarians interested in animal welfare research, American College of Animal Welfare board certification, and disaster management.
Research findings are shared at conferences and in publications within the university, domestically and internationally.  The breadth of information-sharing spans from local public service newsletters to peer-reviewed scientific journals.
Loops Rescue System
Horses, once stranded or recumbent, can hurt themselves and endanger the personnel trying to rescue them. Successful rescuing of these horses often requires emergency lifting.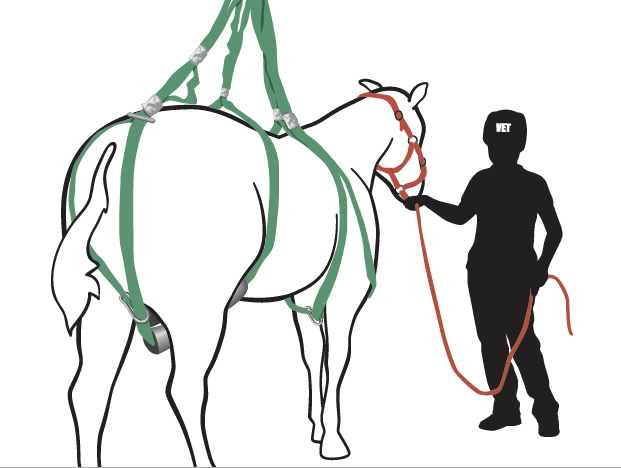 The new Loops Rescue System can be used for Vertical Lift.  This Loops System utilizes commercially available, and reasonably priced equipment that when used correctly may save lives of stranded horses needing emergency rescue and short-term lifting. 
Two studies have been published on description of placement and evaluation of the system in stranded or recumbent horses.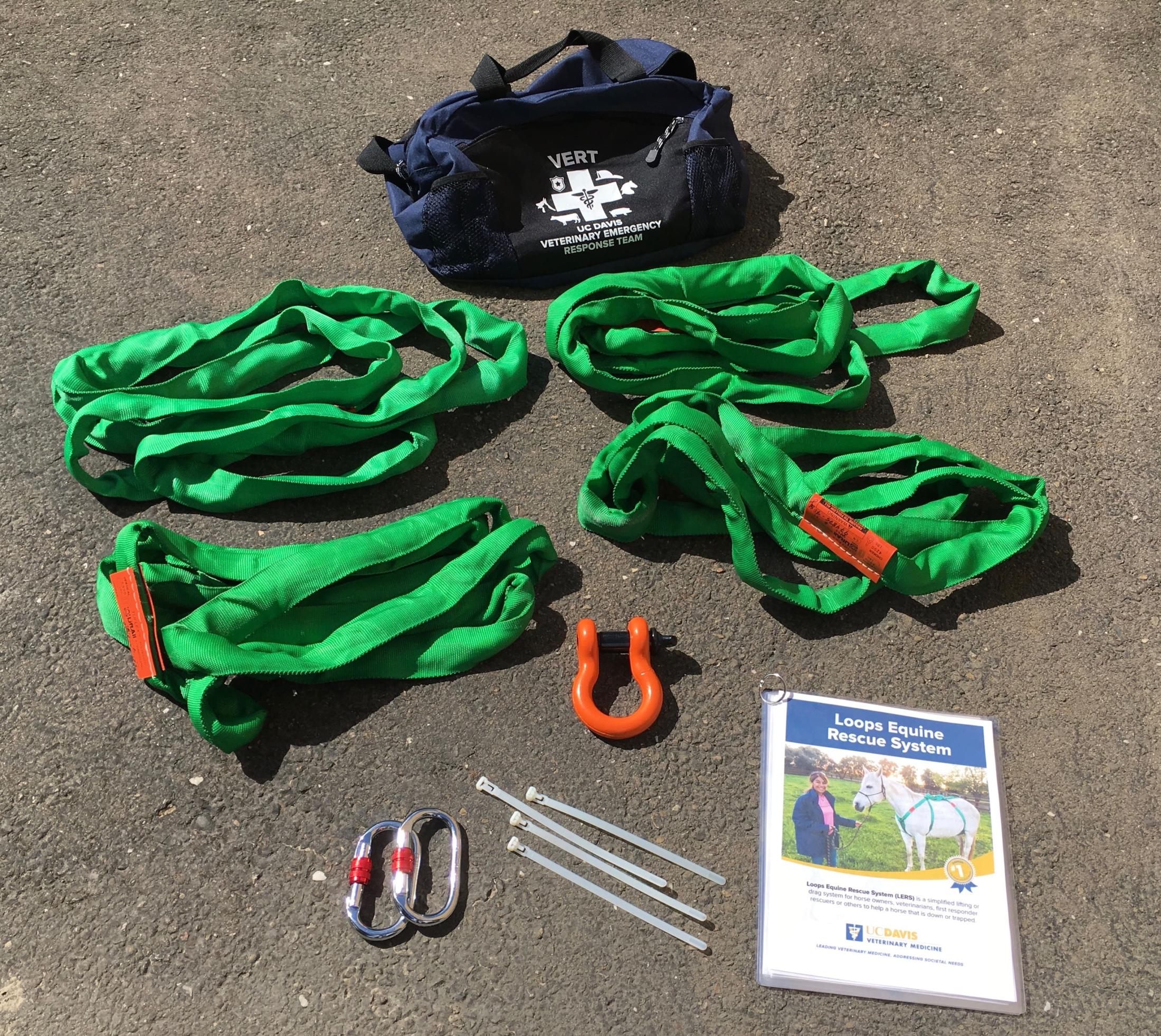 Description of placement procedures for common methods used in equine emergency rescue using a simplified loops system. 
Evaluation of a simplified loops system for emergency rescue lifting of the stranded or recumbent horse.  
3D Head Model for Gunshot Euthanasia Training 
Gunshot euthanasia is a method of euthanasia approved by the American Veterinary Medical Association (AVMA) for use in large animals such as equids, pigs, and bovines. Guidelines exist describing external landmarks to perform the procedure properly; despite this, studies examining bullet trajectories of animals euthanized by gunshot have found they do not always hit targets needed to ensure a quick and humane death.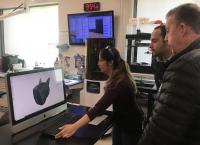 IAWTI has partnered with TEAM to develop 3D head models with laser sensors to be used in the training of gunshot euthanasia of large animals.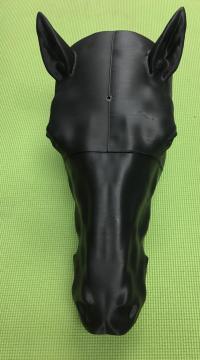 Using CT Scans of horses the researchers are creating anatomically accurate models of large animal heads (equids, bovines and porcine) with sensor system, to be used with laser guns, thus providing immediate feedback on the likelihood of a shot causing immediate, humane death in a live animal.  
The equine 3D model for Humane Euthanasia is completed.