IAWTI Research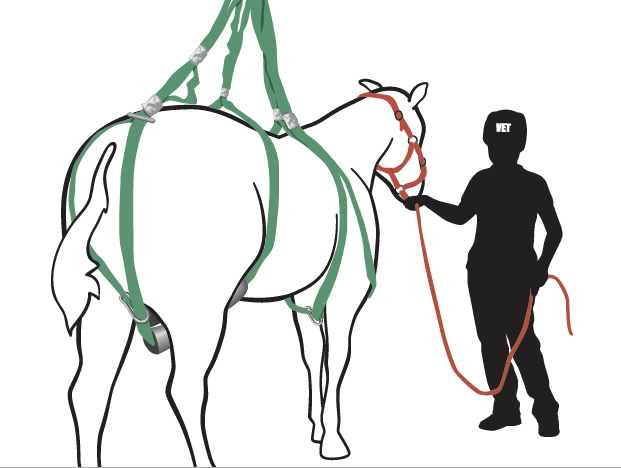 The director and associates lead and assist with innovative research projects examining animal welfare from both practical and physiological perspectives.  Current areas of research include: neurochemical imbalances in neonatal animals with failure-to-thrive syndromes; curriculum development and implementation of disaster management strategies; and emergency animal rescue equipment design.
The director serves as major advisor and mentor to graduate and undergraduate students and veterinarians interested in animal welfare research, American College of Animal Welfare board certification, and disaster management.
Research findings are shared at conferences and in publications within the university, domestically and internationally.  The breadth of information-sharing spans from local public service newsletters to peer-reviewed scientific journals.
Loops Vertical Lift System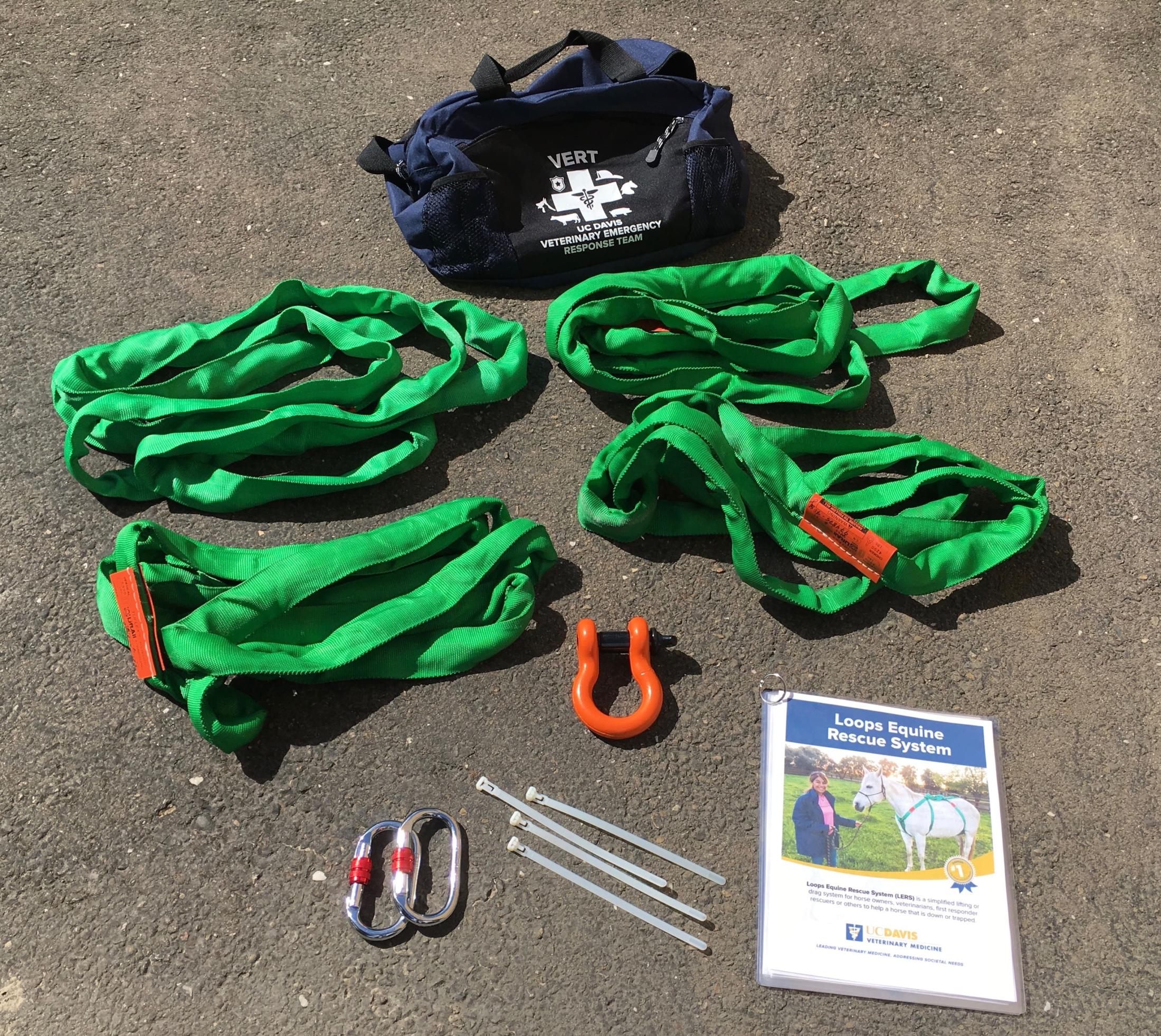 Horses, once stranded or recumbent, can hurt themselves and endanger the personnel trying to rescue them. Successful rescuing of these horses often requires emergency lifting. The new Loops Vertical Lift System, or Loops System, utilizes commercially available, and reasonably priced equipment that when used correctly may save lives of stranded horses needing emergency rescue and short-term lifting. 
Two studies have been published on description of placement and evaluation of the system in stranded or recumbent horses. 
Description of placement procedures for common methods used in equine emergency rescue using a simplified loops system. 
Evaluation of a simplified loops system for emergency rescue lifting of the stranded or recumbent horse.