October 21-22, 2017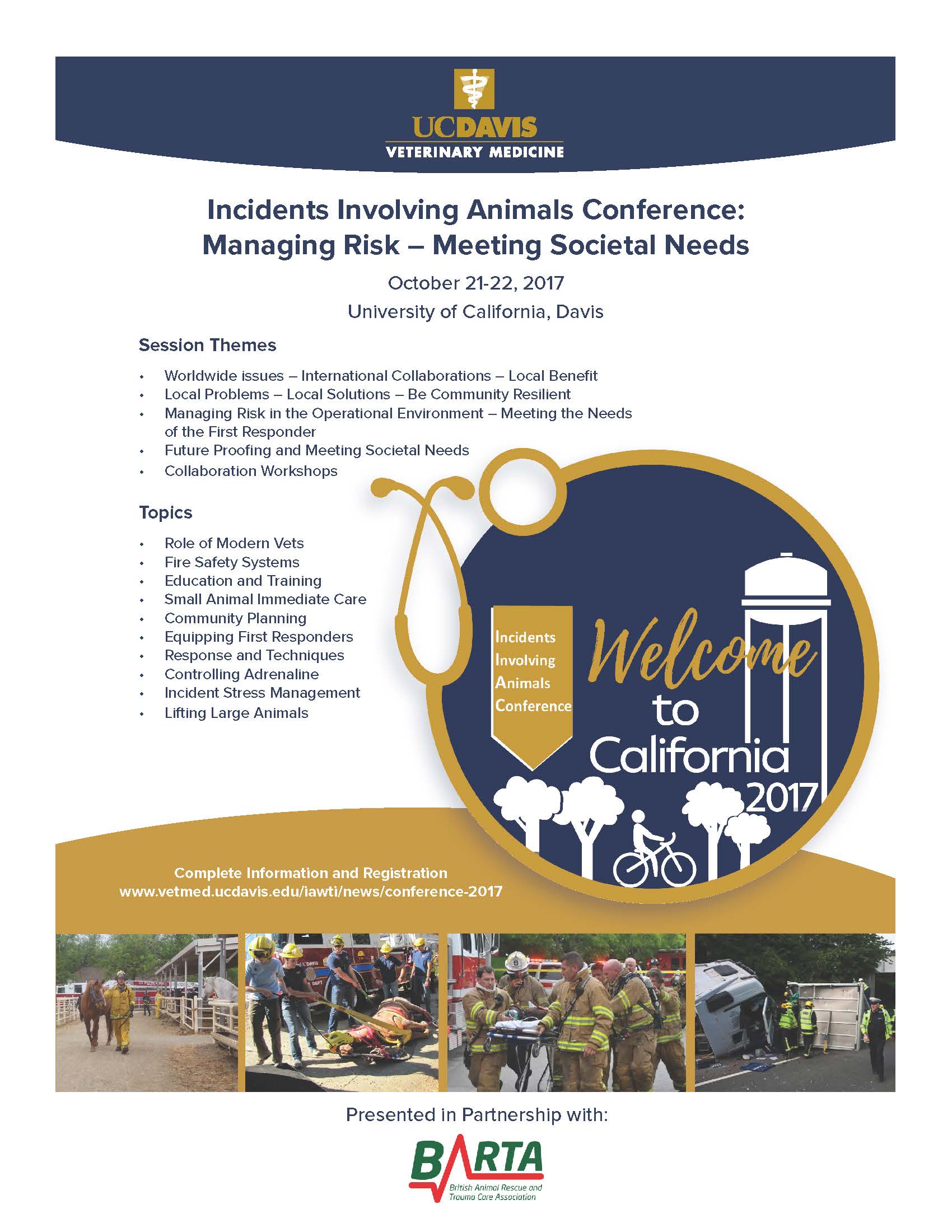 The UC Davis School of Veterinary Medicine is hosting the Incidents Involving Animals Conference in partnership with the British Animal Rescue and Trauma Care Association (BARTA). This exciting opportunity for building relationships and developing best practices follows up the successful 2015 BARTA conference in Prague, Czech Republic.
This presents a great opportunity for those in the United States and Canada who are involved in animal rescue response or preparedness, to meet up and share good practices as well as forge relationships and partnerships which will improve safety and welfare of animals in future emergencies and disasters.
Whether you're an emergency responder, veterinarian, county/state animal rescue team member, animal control officer, or local authority with responsibility for developing emergency plans, this conference is for you. If your duties involve interacting with animals in any way, there is something for you at the 2017 Incidents Involving Animals Conference.
Full conference details and updates can be accessed via the Whova App on your mobile device. Download the Whova App https://whova.com/portal/udbci_201710
AGENDA quick link
https://whova.com/embedded/event/udbci_201710/
You can view details about agenda, logistics and attendees via your downloaded Whova App, but this info is also accessible online http://whova.com/webapp/e/udbci_201710
Please click on the Conference Logistics tab above to get an introduction to begin planning your trip.
To view short video on the Prague 2015 conference, https://www.youtube.com/watch?v=VYhxapv_gYY